Organic wine
In the adjacent winery, the tradition lives on
The theme of wine also runs like a red thread through the historic manor house dating back to 1605. The ancestors of the host family Battisti already cultivated wine on the former Matscherhof (Matscher is the nickname of the Battisti family) and laid the foundation for today's winery with organic wines.
In the late 1950s, Franz Battisti, the grandfather of host Hannes, was one of the first in Kaltern to rent accommodation and also opened the village's first vinotheque.
This is located in the village centre of Kaltern and has always had a very high reputation. Today it is run very successfully by Hannes' aunt Greti. The whole family has wine in its blood and is proud of its roots.
A winery
deeply rooted in the history and tradition of the Battisti family.
The vineyard that surrounds the house was already planted in the 50s and 60s. Such a pergola system is almost a rarity nowadays. Today, however, we deliberately stick to this pergola system with old vines in order to give you this special flair and mixture of beauty and tradition. The newer plants are all planted in the trellis system.
Organic wines
The winery in Kaltern produces organic apple juice and four different organic wines.
PIWI White Cuvée LENA
Rosé ANNA
Lagrein ANTON
Vernatsch FRANZ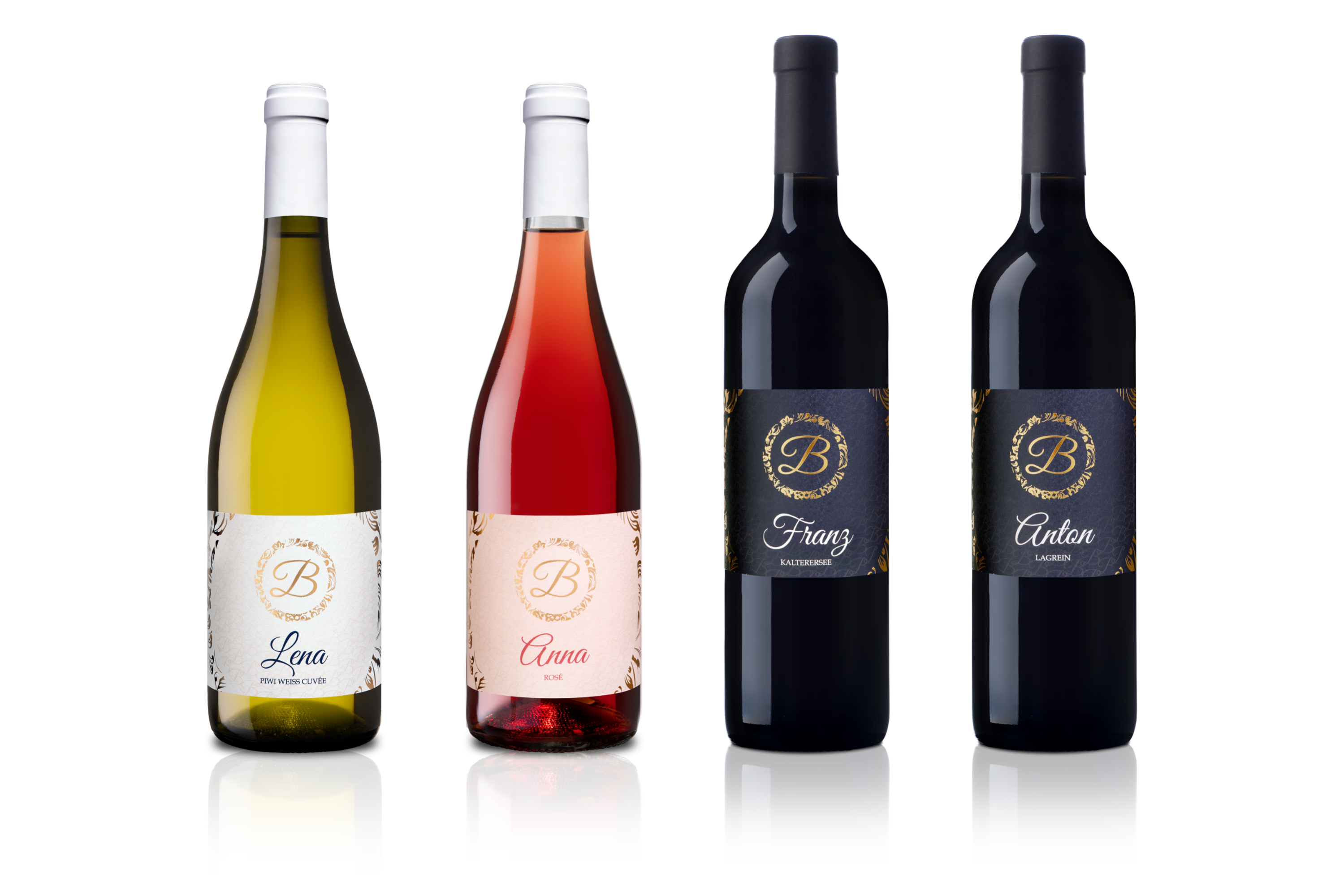 ... and here again the names of the wines give an insight into the Battistis' family history.
Sustainability and love of nature are very important to us. This also applies to our own organic apple juice.
All our products can be tasted and bought in the tasting cellar of the manor house.